Action Tag in Three Flavours:   Paintball, Laser, Airsoft

There is a lot of info loaded on our website.  Don't overlook our Index Page - it provides links to many interesting and useful pages. And be sure to look lower on this page for links to the 2018 OLS3 Airsoft MegaGame video series!  2019 OLS4 videos in process!

See more dramatic photos on the Merrill Dunes Facebook Page and on Instagram - there are quick links on the Index Page.

Night Lighting Doubled - click on image for more!


Here are the five video clips shot at the 2018 OLS3 Airsoft MegaGame.  The final "End Game" video is short but also the most exciting of the series.  July 20-21 weekend will be here quickly.  And there will be lots of event action at Merrill Dunes leading up to that highlight of the summer.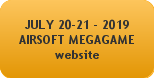 Left:  A bit of action during the annual OLS4 mega airsoft game.  Covy makes a rush during the final battle.

Below:  Some of our laser tag equipment.



Monster CM75 Cloud Maker smoke bombs now in stock!  Click for Smoke page and pricing.


ABOVE: We offer low impact / soft hit paintball for those who want the adrenaline level slightly reduced.  Same price - but easier on the skin! Good for younger groups. Ask us for details!

Special Effects Packs - - If you want your event to have a bit more zing, you can order a special effects package that we blend into the game menu flow - $10/event in increments up to $100/event - Smoke, Fire, Sound, Dynamics - the Memorable becomes Unforgettable!

The Video coverage of the 2019 OLS4 is in the pipeline. These productions are not without a lot of work, so the masterpiece will be a while in the making - but the raw images have been trapped and the editor is eager to get at the job!

Lake Cabin Low Impact Gun and 500 paintballs - only $30.00 - 48 cu in HPA

cylinder - $60.00

See more on Facebook and Instagram!